At the crack of dawn yesterday, 17 of the Six Black Pens crew took to the water in kayaks. Our goal: to help clean up Sydney Harbour, one piece of rubbish at a time.
It's all part of Six Black Pens' '10 for 10' pledge in 2019 – celebrating a decade in business by giving back to the community and our environment. This, our second pledge of the year, saw us heading off to Sydney's Lavender Bay before sunrise with the aim of collecting as much rubbish as we could on Sydney Harbour – thanks to Sydney by Kayak's initiative.
Clearly it wasn't a pledge for the night owls among us. We gathered on the harbour shore at 6.30am – a great hour to be asleep but also the perfect time to watch the sun rise in all its glory.
Sydney by Kayak's own founder, Laura Stone, made the early rise significantly easier with a round of coffees, teas and hot chocolates. Stifling a few yawns, we sipped our beverages in the semi-dark as she gave us some pointers on how to stay safely in our kayaks while navigating the harbour. (Apparently you can fall out if you attempt to paddle while lying down. Who knew?)
Twenty minutes later, with bucket and colander by our sides, we slid onto the water as the first rays of sun lit up the Harbour Bridge and the Sydney Opera House beyond.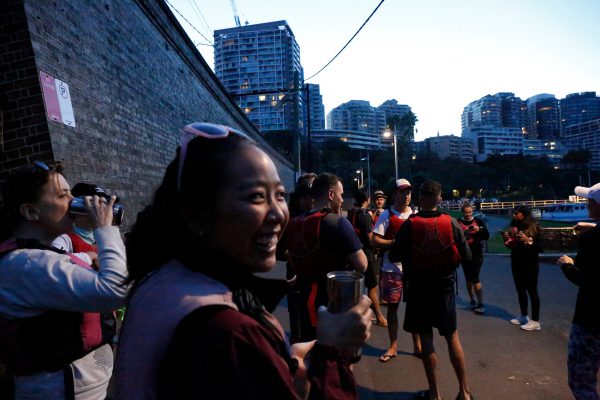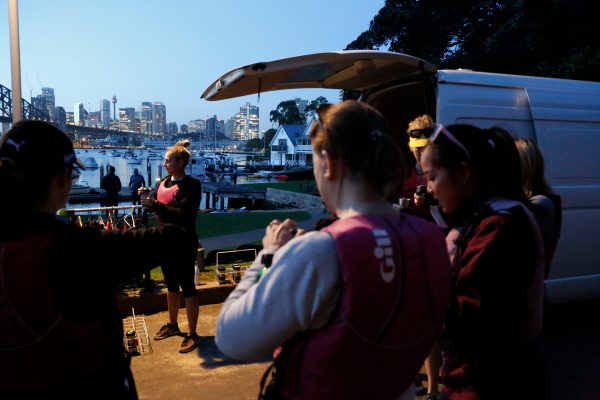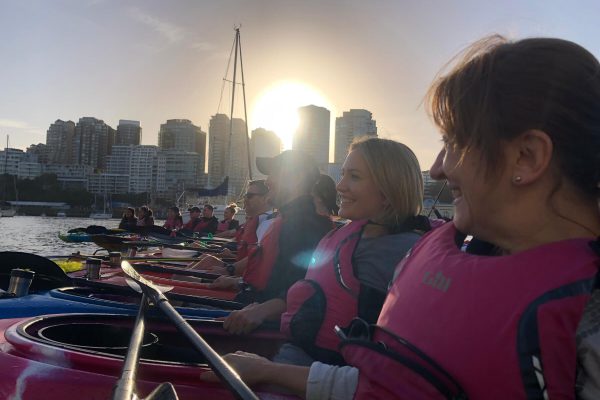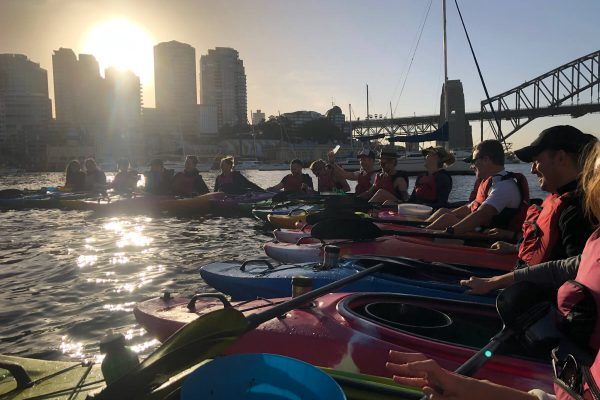 Our kayaks were short and light and the water smooth, making it easy to paddle our way along the harbour foreshore. When we weren't intently peering into the water for bits of rubbish we were casting our eyes over our greater surrounds – anchored boats quietly bobbing, birds soaring through a vast, dark blue sky, and a sleepy city with lights still twinkling, including on Luna Park's iconic ferris wheel.
It was confronting to see how much rubbish bobbed by our kayaks. We quickly filled our buckets with an assortment of water bottles, drinking straws, twine, cigarette butts and an endless array of microplastics. We even picked up a stray hat and some tennis balls.
The contrast between our glorious surrounds and the ever-present detritus was stark and sobering. As Sydney by Kayak notes on its website, if we don't begin to change the way we think and act, by 2050 there'll be more plastic in our oceans than fish. Certainly, we're well on our way. The Ocean Clean Up organisation notes that 5 trillion pieces of plastic already litter the ocean.
It's statistics like these that have seen Laura and her husband spend countless hours collecting rubbish from Sydney's waterways. Since launching their family business in 2013, they've made a point of collecting a minimum of three pieces of rubbish per person per tour every single day.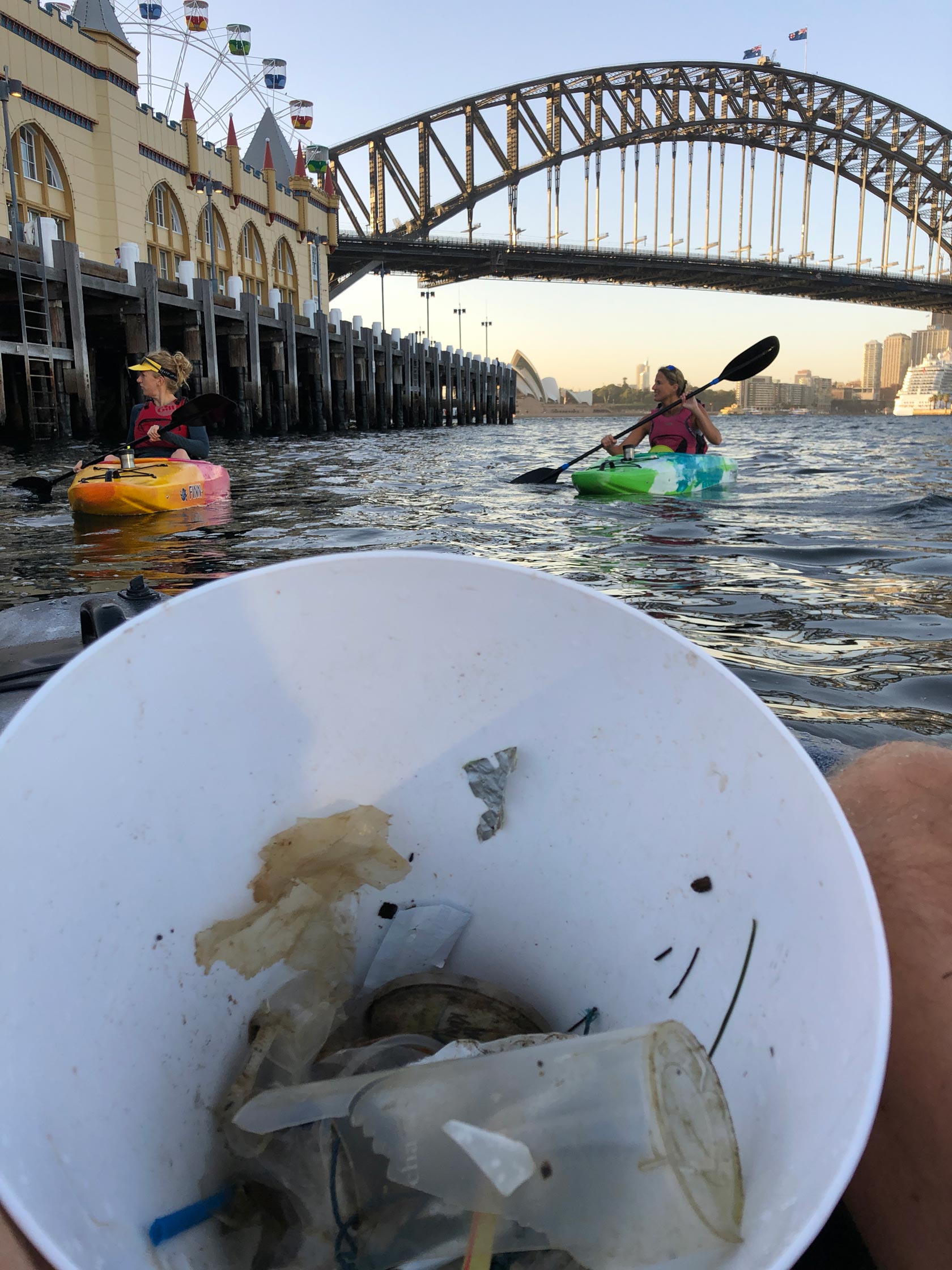 Our expedition on the water lasted a little more than two hours. As we returned to shore, the sun streamed down behind us, leaving the harbour sparkling – if not sparkling clean. Returning to work, we were a little weary and sore of muscle but entirely gratified by our small contribution towards cleaning up Sydney Harbour's waterways.