SBP is celebrating 10 fantastic years by completing 10 giving-back pledges in 2019. For pledge 5, SBP directors Oli Vickery and Chris Tappenden set off to trek part of the NT's Larapinta Trail for our wonderful pro bono client Charity Bounce.
Charity Bounce uses basketball to help kids facing disadvantage engage with life and learn positive skills that can help them thrive. As well as working in inner-city communities, it brings basketball to remote Indigenous communities.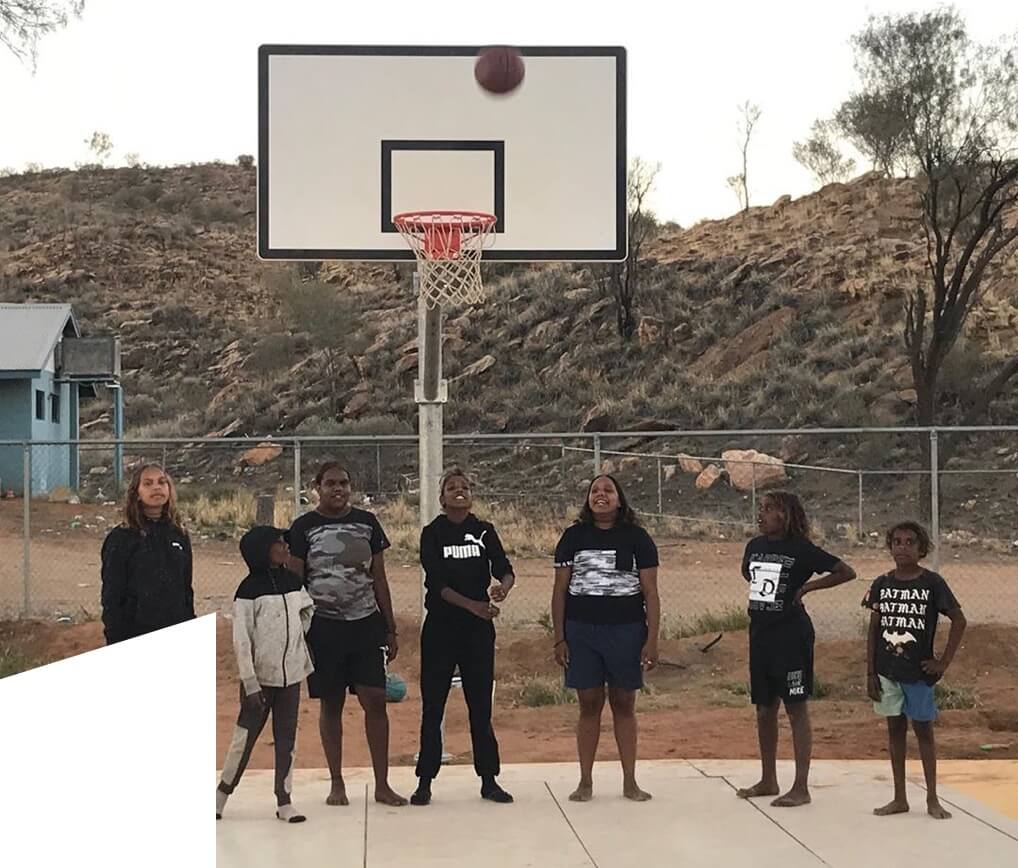 Walking the Larapinta Trail was an opportunity to raise funds and also see the impact these new basketball courts are having on kids in remote areas.

Chris Tappenden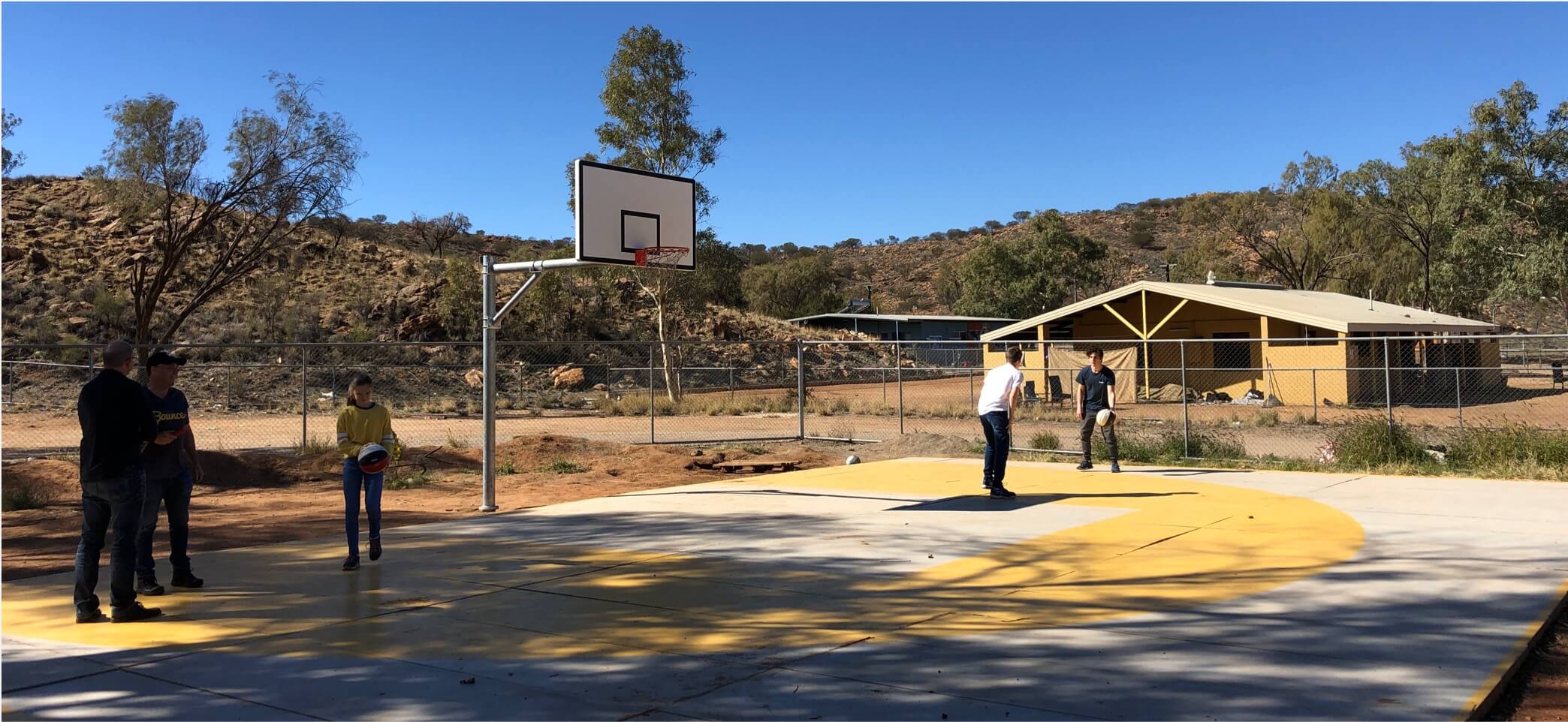 Checking out the latest Charity Bounce courts
---
Oli and Chris started off near Alice Springs at Nyewente community. Remembering the old play area from their visit last year, Oli said it was fantastic to see the difference the court was making to the community.
Now for the tough bit
It was then on to base camp to prepare for their trek. Local Larapinta Culture guide Jungala took 10 people over the two-day trek. A fire had ripped through the area in February, which allowed the group to reach peaks normally cut off by dense bush. They covered 20 kilometres a day – a lot of it very vertical.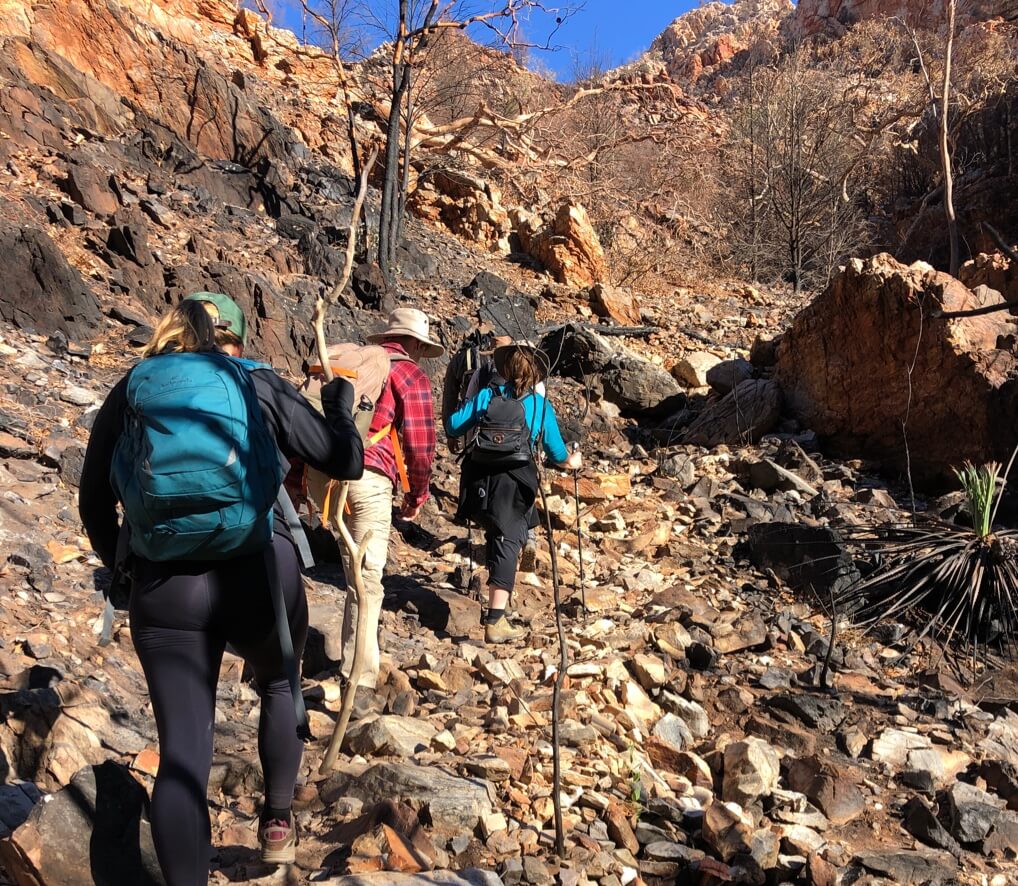 Learning about the land
As they walked, Jungala and other community members gave them lessons in local Aboriginal dreaming and bush tucker knowledge. Chris even ate a female wasp lava found in a specific fruit. "Tasted a bit like an oyster," he says.
Through the walk, SBP raised $1000 for Charity Bounce and continues to be involved in its marketing programs.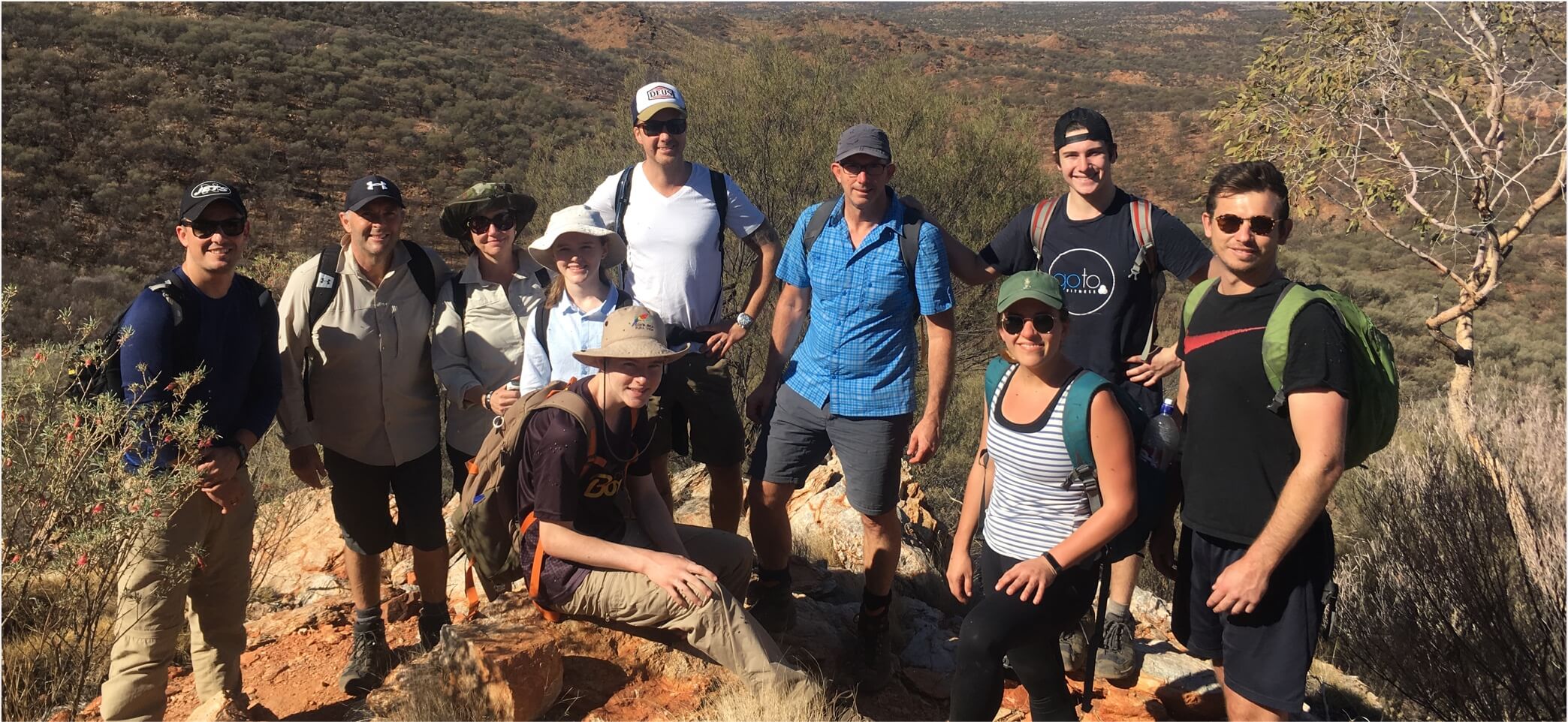 Chris and Oli's kilometres were added to our 'Walk run ride for WWF' pledge total. Find out how far we've already travelled round Australia.
CHECK OUR PROGRESS