Along the coast and in the city, litter didn't stand a chance when we donned our gloves and got cleaning.
September saw six million volunteers across 90 countries come together for International Coastal Cleanup Day. And Six Black Pens joined the global effort for the eighth of our '10 for 10' pledges – our way of marking 10 years in business by giving back to our community and environment.
Unlike our previous clean-up in March, when we took to Sydney Harbour in kayaks at dawn, this latest pledge got underway at a more civilised 10am. And it saw our SBP volunteers stick to dry land – tackling Sydney's picturesque Watsons Bay and Camp Cove.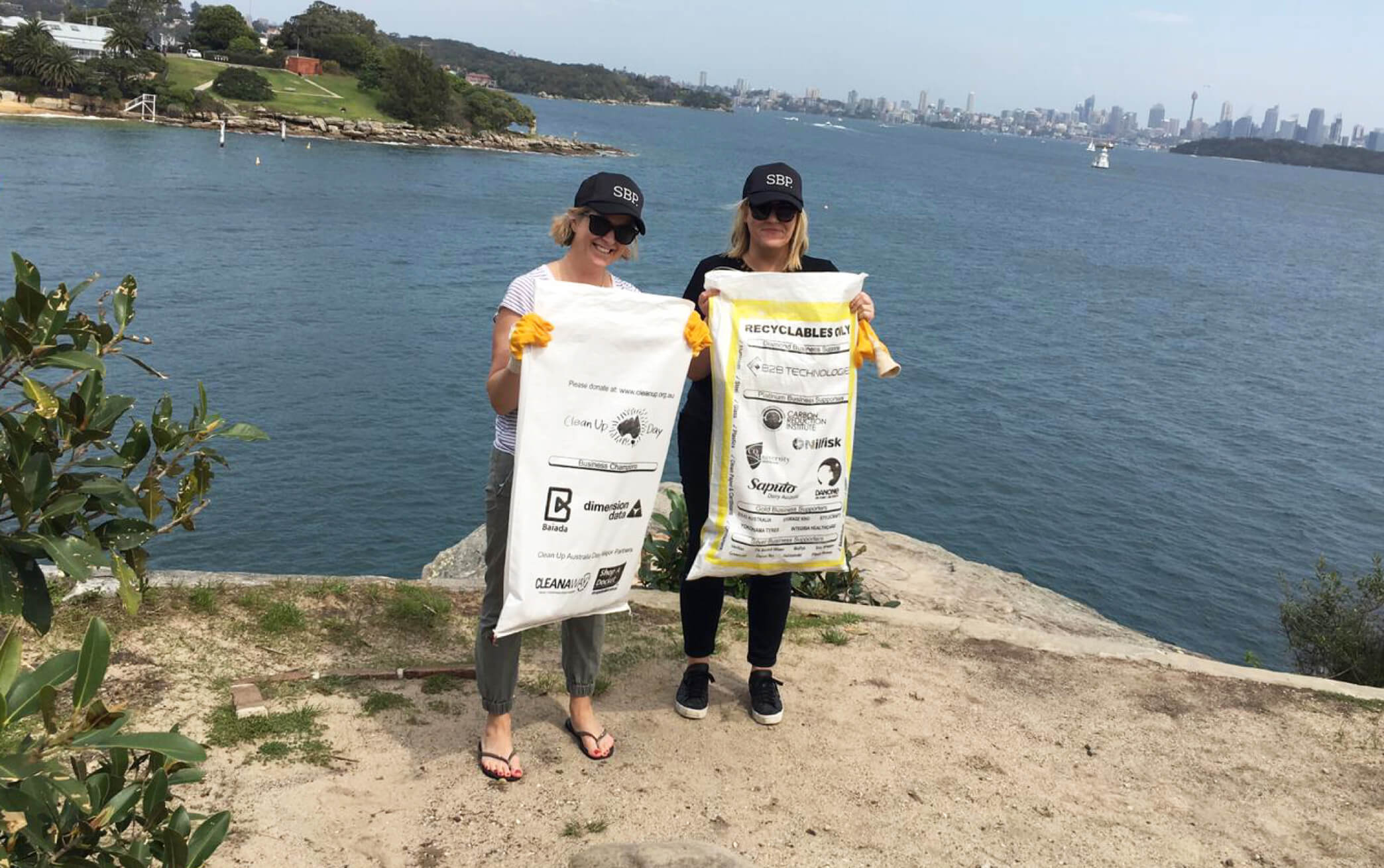 And we're off…
With the harbour a mere backdrop for this pledge, we listened on as SBP organiser Mabel briefed us on what went into rubbish sacks and what could be recycled. Soon it was time to go hunting.
And that's when we got a (pleasant) surprise. There wasn't nearly as much rubbish littering the shoreline and its surrounds as we'd expected. Especially when it came to larger items such as plastic bottles and the like.
No ifs, plenty of butts
Sadly, it wasn't all good news. There was lots of the small stuff – bottle caps, lolly wrappers and assorted bits of plastic. And, when we got down on our hands and knees, we found a depressing amount of cigarette filters.
Perhaps that's not surprising when you consider that 4.5 trillion are thrown away each year, according to A Greener Future.
Other more random litter included champagne corks, an earplug, an earring, a couple of dozen plastic ties and, surely the day's most ironic find, a 'support clean oceans' wristband. Meanwhile, one lucky SBP'er scored a dollar coin.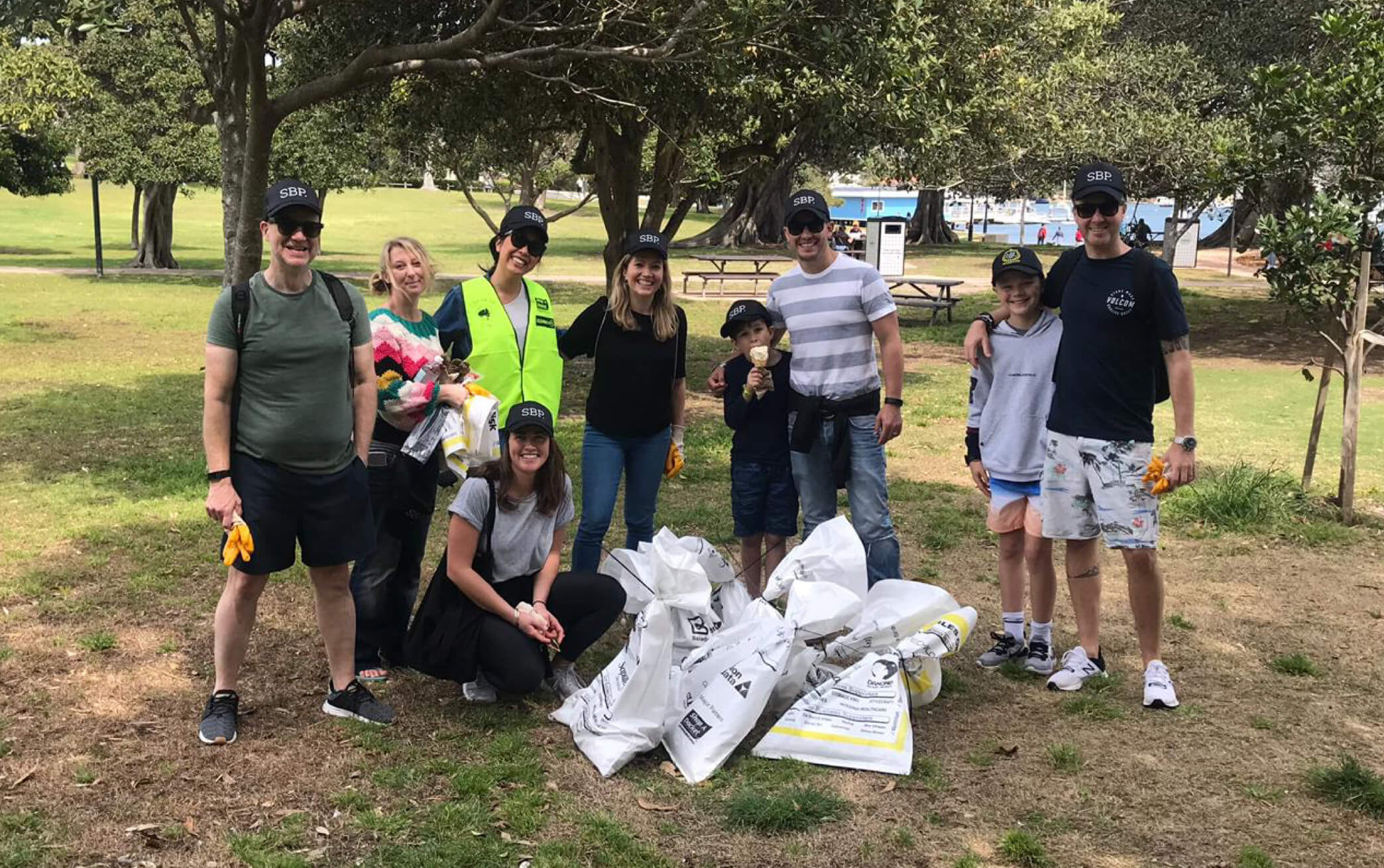 Our efforts are rewarded
After a good two hours, the SBP crew had collected half a dozen or so bags of detritus – thankfully none full to bursting – along with a few aches and strains from all that bending and squatting. With our litter-busting efforts coming up increasingly bare and the sun beginning to beat down, there was only one thing for it – a debrief over a cold beer at the Watsons Bay Hotel.
Our civic duty didn't stop there. Over the next week, SBP team members took to the streets of Pyrmont for a series of lunchtime litter-collection missions. We managed to fill multiple bags as we helped our 'hood look just a little more spick and span.
Still not satisfied, we then turned our attention even closer to home with an all-hands spring clean of our Harris Street office (including one very scary fridge). After much scrubbing, polishing, decluttering and dumping, it's safe to say the place has never looked so spiffy.
Here's to living the clean dream!