Pitching for new business right now is hyper-competitive. Improving your pitch-to-win ratio means crafting a smart strategy to succeed from the outset.
In a downturn, the pitching market shifts in two core ways: businesses want a better deal in multiple areas, including price and customer or employee benefits, and competition increases as fewer supplier contracts are offered.
So how can suppliers and agencies lift their pitch-to-win ratio?
Importantly, your pitch shouldn't be a last-minute scramble – it should emerge organically from a well-architected marketing strategy. Practical steps include taking a step back and reviewing your pitch development process with fresh eyes, carrying out a rigorous win-loss review of past pitches, and developing a strategic approach to win from the outset.
Everyone's win rate will be challenged
No matter your usual pitch win rate, in a downturn everyone's rate will be challenged. So what are average win rates? According to McKinsey, average overall B2B sales win rates are 25 per cent or higher. But averages aren't medians, and large consulting companies publish high win rates, up to 85 per cent, as a way of attracting clients.
Given the high cost of every pitch to your bottom line and your team's motivation, each one deserves focus and investment to improve success. The investment pays off because the phenomenon of the 'winning streak' is real: one win often leads to others, due to strategy, reputation and confidence.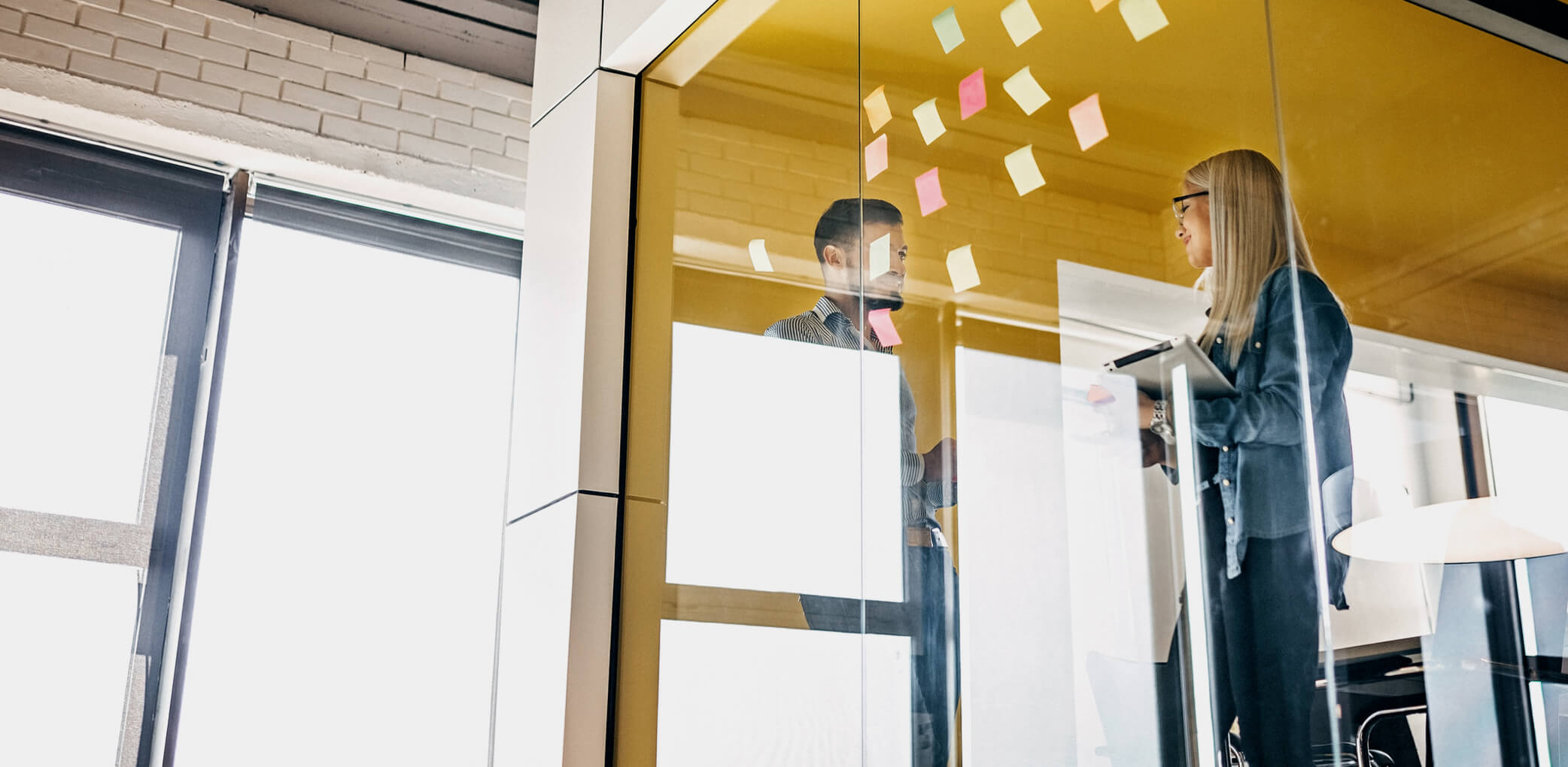 Get ready to go deep
Based on Six Black Pens' experience delivering large B2B pitches, our advice is to start by fully immersing yourself in the opportunity and developing your win strategy first. Depending on the pitch opportunity, this may involve defining the target personas and your offer to them, or it may be knowing your competitive advantages and disadvantages, addressing objections from the outset.
This immersive process will help define your business case to support your pitch process, including looking at what parts of your marketing mix need updating before your pitch goes live. In the post-COVID-19 world of accelerated digital markets, many businesses will be looking at digital capabilities, so you'll need to make sure yours is ahead of the game.
As with any competitive battleground, a successful pitch involves surveying the field and assembling your arsenal. Map the market and the competitor set, define the white space and make sure that before you even consider your pitch approach, your strategy is marketplace aware. Another great advantage is to position key parts of your offer with a deep awareness of how they meet customer needs, in a competitive context.
Why you need to nail the basics
Why does so much work need to be done before you start pitching? According to Gartner research, B2B buyers spend significant time conducting their own independent research to help their purchase decision. Their time is apportioned as follows: 27 per cent on independent online research; 18 per cent on independent offline research; 22 per cent meeting with their buying governance group. Only 17 per cent of their research time is spent meeting with potential suppliers.
With so little time to influence the buyer, before you even begin a sales conversation, you need to make sure your website, customer experience, marketing communications and service positioning are on point and up to date for the marketplace.
From there, you can approach your pitch design and development. But again, these assets shouldn't be an afterthought – they're cohesive elements that should fit within your strategy. Rather than a sometimes disjointed and reactive response to an opportunity, the way you convey information about your business should take the buyer on a journey, making sure you tell your brand story. This is your time to build your case – to surprise and delight.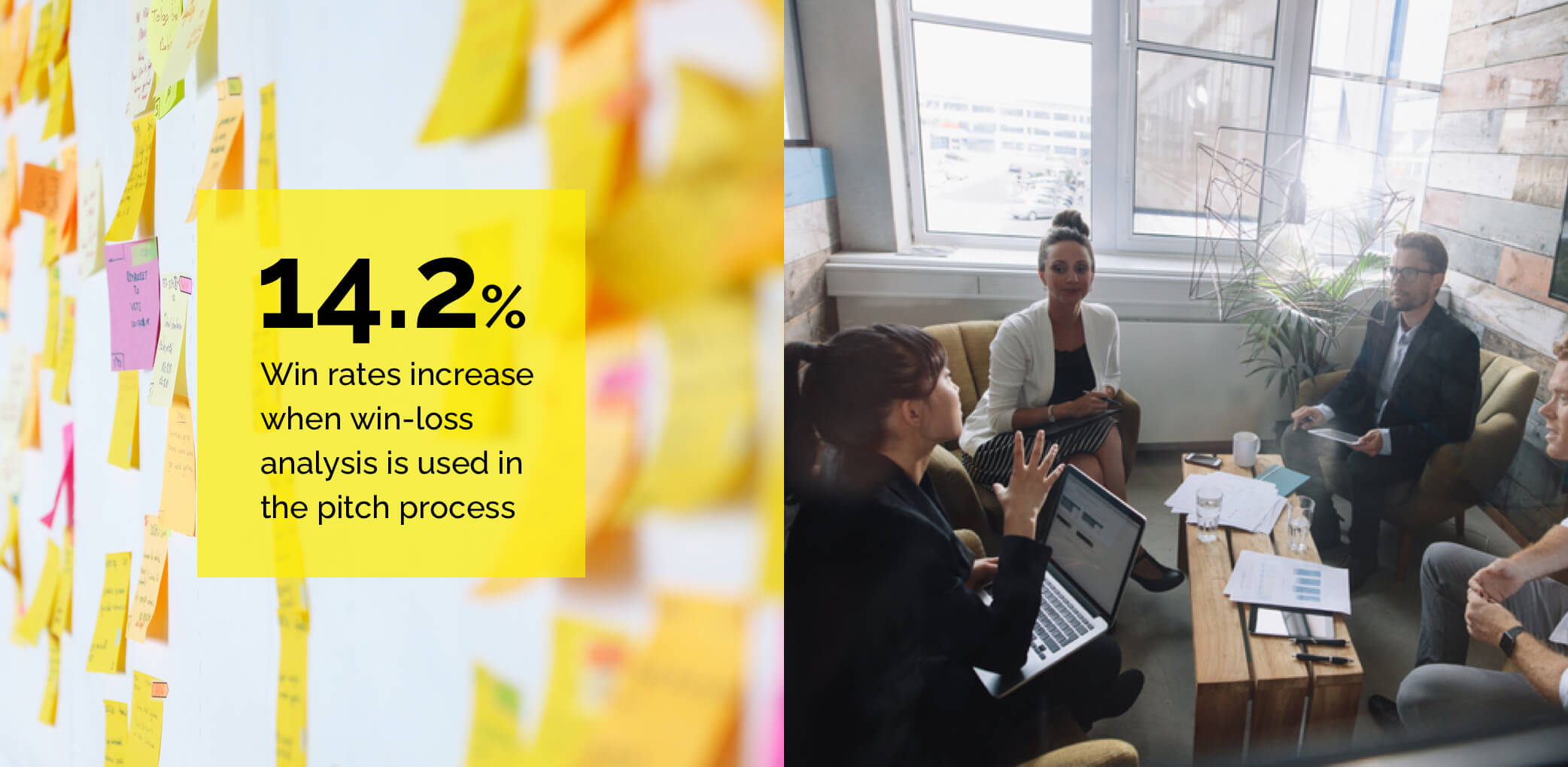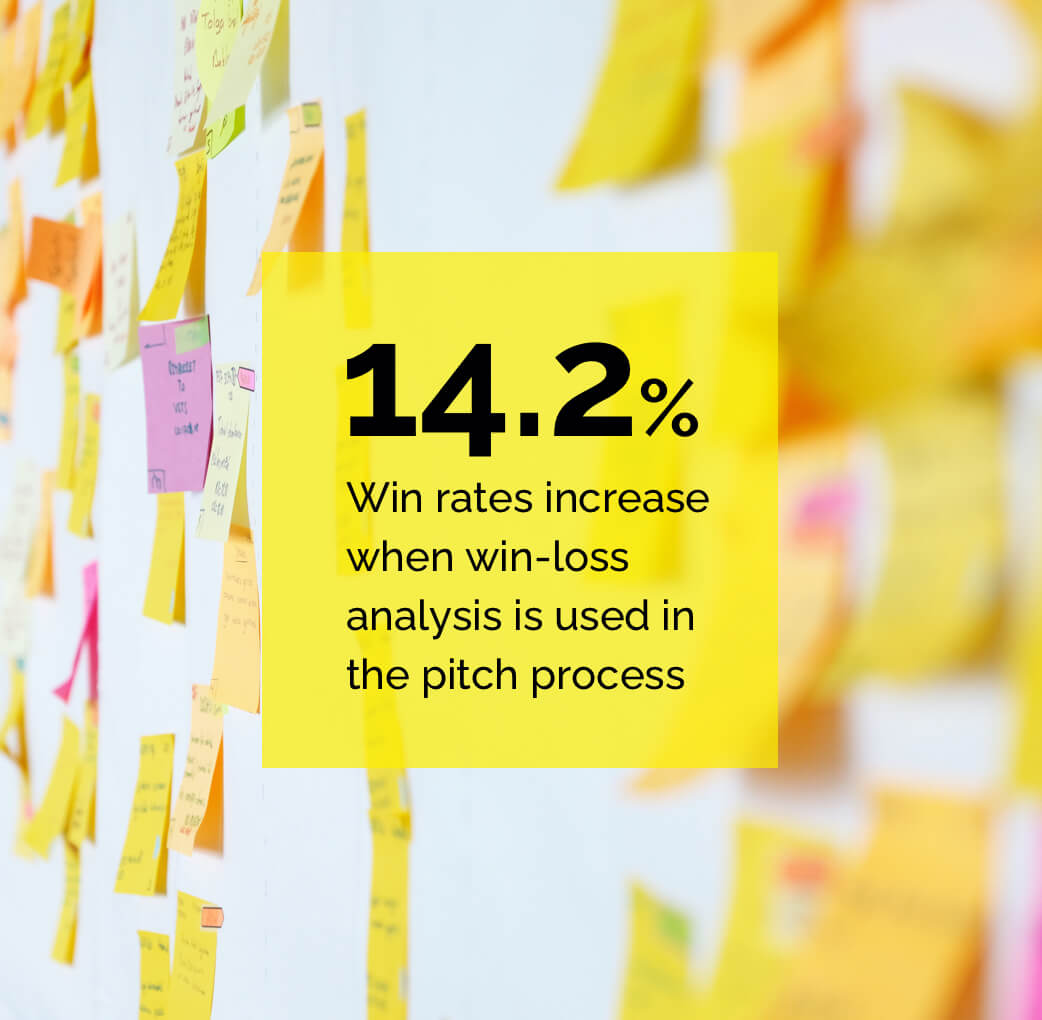 The good, the bad and the ugly
Knowing why you've lost previous pitches is a key step in winning your next one. In a 2017 study by CSO Insights, researchers found teams that regularly used win-loss analysis in their pitch process outperformed those that didn't, seeing win rates increase by 14.2 per cent.
A structured win-loss review process asks questions of clients such as "What was the biggest factor that influenced your final decision?" and "Can you recommend three things you recommend we improve in our next pitch?".
Build the foundations for repeat success
As specialists in complex businesses, Six Black Pens has successfully helped clients in banking, energy, infrastructure and more improve their B2B pitch-to-win ratios. Our four-step process includes immersion, definition, design and development, and measurement. In the current downturn, more clients are now asking for help.
Too often, the pitch process can become a highly responsive scramble for information that compromises your pitch-to-win ratio and your marketplace reputation.
Through careful planning, your pitch can become the cornerstone of your marketing strategy, in which all your products and services are positioned cognisant of the marketplace, customer personas and your competitive positioning, to convey a cohesive and compelling brand story.
Want to know more? To arrange a presentation demonstrating how we take clients through our Pitch Perfect process, email helen@sixblackpens.com.
Helen Hollins, Six Black Pens Business Director, Victoria